Quality Plumbing Services in Barrie
Our goal is to provide affordable plumbing services for all residential, commercial and industrial buildings by licensed plumbers in the province of Ontario.
When you need quality plumbing services and are looking for reliable work, Frontlines Plumbing is the place to call. Frontlines Plumbing has been servicing Barrie and the surrounding communities since 2015. The owner and founder of the company is Joel Chidley, C.D., who can be found on Ontario College of Trades as a licensed plumber.
Timely Work Performed With Skill
All of our work is done with precision and professionalism, and we make sure it's right the first time. We are so confident in our work that we guarantee our products and services up to a year.
Trained technicians provide professional service, quickly and accurately diagnosing the work that needs to be done, and giving you a timely quote before the work begins.
A Trusted Plumbing Partner
Frontlines Plumbing has built a reputation for quality, reliability and total customer satisfaction. We make sure our service is flexible and customized to our customers' needs.
If you need help resolving your water, drain or sewer problems, give Frontlines Plumbing a call. We are here to help you.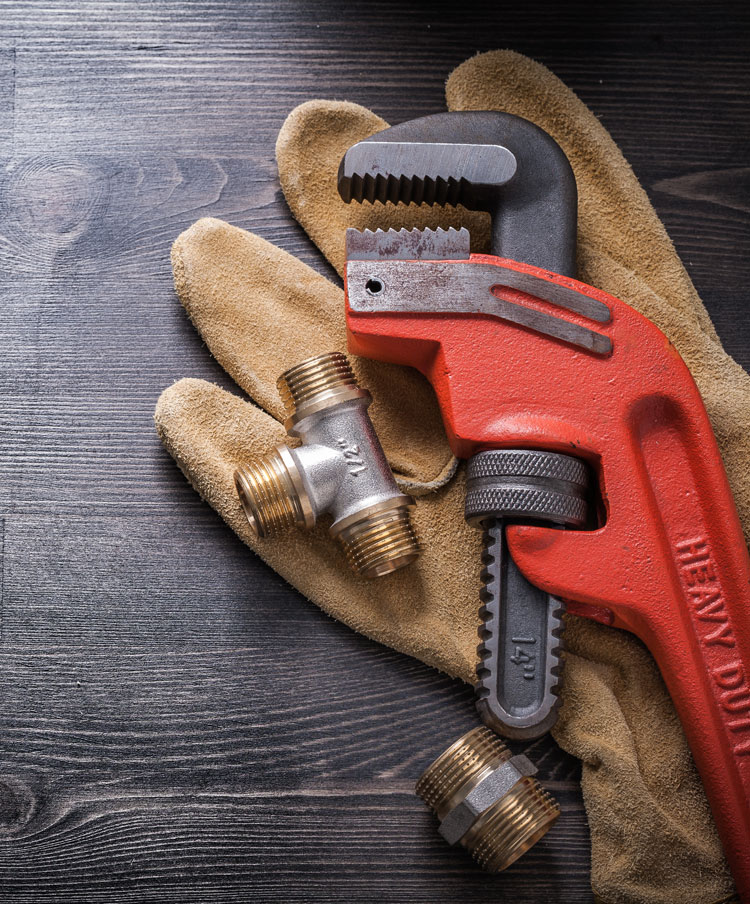 "After having a plumber come and replace our bathtub fixture incorrectly, I called Joel in hopes that the job would get done properly! Within minutes he was able to correct the error from the previous plumber! He was fast and efficient and after two months of lukewarm baths... we now have our hot water back! Thanks for all your help Joel! Will definitely call him again for our plumbing needs!"
Serving His Country and Now His Community
Before becoming a licensed plumber, Joel spent 14 years in the Canadian Forces, serving with an Infantry Regiment. He joined the CF as soon as he was able at 16 years of age in February 2002, five months after the September 11th terrorist attacks on the U.S.A.
Joel completed his basic training at LFCATC Meaford, Ontario, where he became a qualified Infantry soldier in June of the same year. Throughout his career Joel was trained in demolitions, Personal Support Weapons, Leadership, Communications (Radios), Tactical Combat Casualty Care and various other courses that allowed him to become a capable member of his Regiment and soldier in the Canadian Army.
Joel served with the Grey & Simcoe Foresters, who are a Primary Reserve Regiment, located in Barrie and Owen Sound, Ontario. During his time in the Army, Joel spent a significant amount of it away from home, in locations all across the country.
It took him as far west as Wainwright, Alberta, and as far east as Aldershot, Nova Scotia, and north on endeavours to the sub-arctic. His time with the CF (Canadian Forces) took him around the world. Joel spent time in Fort Irwin, California; Las Vegas, Nevada; Cyprus; Dubai, United Arab Emirates; as well as Kandahar, Afghanistan.
The Transition to Serving Your Plumbing Needs
In the early months of 2011, while still on leave from tour, Joel started to look at the prospects of getting into the plumbing trade. He started his apprenticeship in plumbing, where he earned over the 9,000 mandatory hours (5 years) working alongside a licensed tradesperson. In addition to 9,000 hours, Joel also completed three blocks of school – Basic, Intermediate and Advanced, with a registered College. Joel completed the first two at Georgian College in Midland, Ontario, and the last remaining block with Humber College in Toronto, obtaining his licence on December 31, 2014.
(The post nominals "C.D." at the end of his name stand for "Canadian Forces Decoration" and are awarded for 12 years of good service with the CF).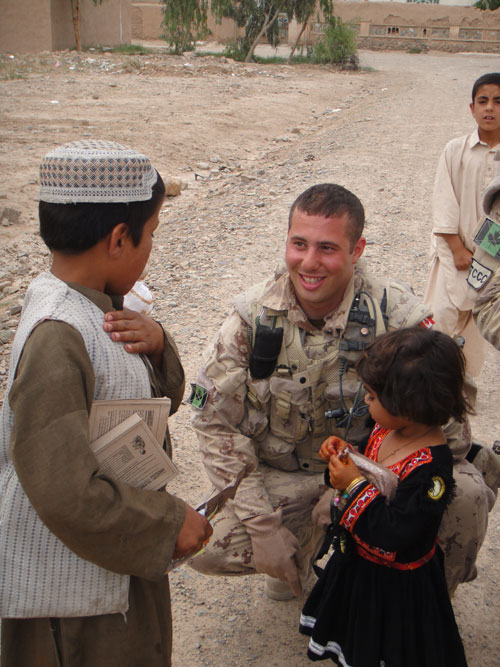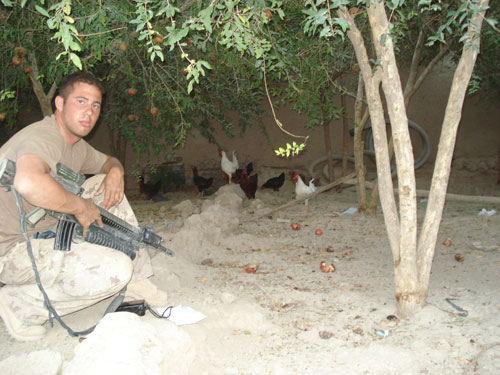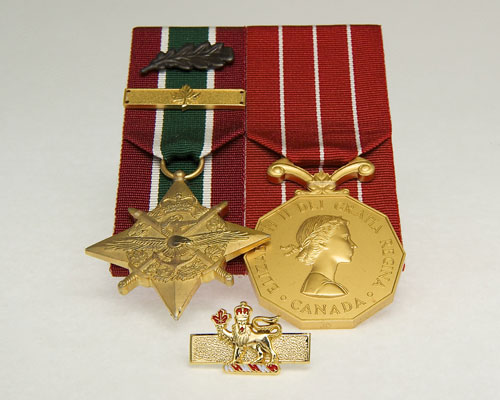 "Joel is an awesome guy who takes pride in his work. He's very fair with pricing and will always guarantee his workmanship. I will always recommend Frontlines Plumbing to anyone looking for a plumber....and who doesn't want to support a Veteran?! You're not going to find a better deal anywhere else!"
Plumbing & Drain Services
Even the slowest water leaks can cause long-term damage in a home, from soaking through walls and floors, to supporting environmental growth. That is why whether it's as large as an emergency water line breakage or as simple as a faucet installation, our professional residential plumbing pipe installation and repair services will prevent more costly trouble down the road.v
Frontlines Plumbing is able to handle any size of job in the home, ensuring that it is done to code. That is important if you want to sell your home down the road, but also if you want your plumbing to last.
Frontlines Plumbing has the credentials, knowledge, and experience to perform high-quality work for any institutional, industrial, or commercial plumbing need. From high-level repairs to existing infrastructure, to plumbing out new buildings and additions, Frontlines Plumbing ensures that all work done is to code and specification. We stand behind all of our work with quality guarantees, no matter how large or small the job may be.
Video technology is a no-mess, clean and accurate way to see the problem!
Video camera in-line inspections determine the nature of the problem(s) and/or the sewer pipe condition, which cannot be confirmed by snaking or rootering on its own. Camera inspections are an excellent way to detect a variety of obstructions or potential impediments to the proper flow of drainage, including roots, broken tiles, bad mortar connections, inline traps, negative grade sloping, pipe sagging, offset joints, pipe cracks and sludge buildup.v
The camera is also a proactive way to check out the drains in any home.
Whether you own a newly purchased home or an older home, or simply plan to renovate your basement, your drains are too important to overlook. A small amount of time and small investment can save you a large amount of time in cleanup, money and headaches.
Speak to Joel about this service if you would like to have a video inspection done on your drains.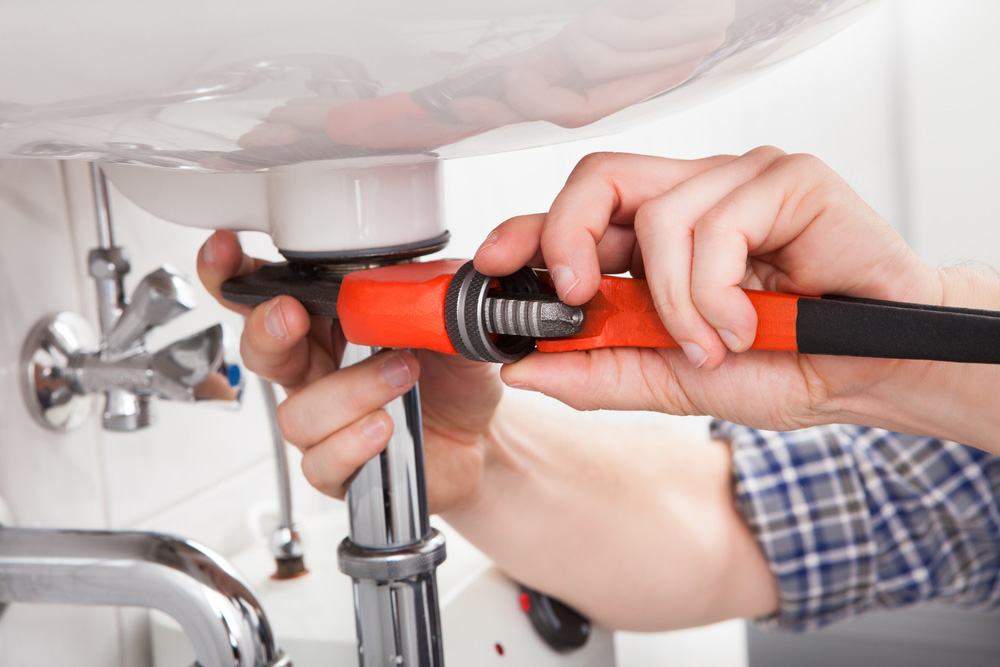 "Joel is an honest, straightforward, friendly person who does a professional job. He clearly takes pride and care in his work, and is a pleasure to interact with. He fixed a problem on top of a problem for us, and talked me through the entire process, happily answering any questions I had. He genuinely wants to help, and doesn't charge an arm and a leg. He will be our go-to guy from now on. Thank you Joel."

"We would definitely recommend. Joel was very knowledgeable and quickly took care of our plumbing issue."
"Our pipes froze today (Feb 14/16) and we have 2 young kids. No contractor was able to come out for another 3 days. I called Joel and his response time was amazing!!! He came out within a few hours and fixed the problem! What a nice man!! Will recommend him to ANYONE!"
Hours of Operation
Monday – Friday: 9am – 5:30pm (24/h Emergency Service)
Saturday/Sunday – (24/h Emergency Service)